Eco Friendly Tote Bags, Multipurpose Carry Bags Manufacturer, Supplier in Mumbai, India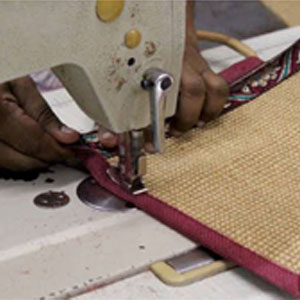 We have started our business venture with an objective to offer a wide range of Eco-friendly carry bag products. Our company began the business operations in the year 2005 and since then it has been constantly innovating with the product designs, use of materials, and production techniques in order to meet the global noms for manufacturing of such products.
Our relentless effort in this direction has helped cement our place in the market as the leading manufacturer, exporter, and supplier of such products. Our range of premium quality products includes - Eco Friendly Non Woven Carry Bags, Jute Carry Bags, Polyester Carry Bags, Canvas Carry Bags, Matty Carry Bags, Pouches, etc.
Our list of clients is testimony to our success. This is reflected in over 50% of our business coming from repeat orders - a true endorsement to the consistency, quality and timelines in delivery of product and service.
Vision & Mission
Mission
To produce and sell the most eco-friendly reusable bags, while promoting business practices that respect the Earth and the Environment.
Vision
To urge people to think "green" when shopping by refusing plastic bags in favor of eco-friendly reusable bags.